2400 Excess Flow valves are designed to provide internal shut-off for tanks of all sizes. Applications include LPG, Butane, Anhydrous Ammonia, and other chemicals. The valve seat and shut-off is internal to the tank to meet industry compliance requirements including NFPA 58. Optional features include automatic reset, manual and pneumatic actuation for start-up and plant maintenance, and a fusible plug for thermal closure.
See tables below for dimensions of common sizes.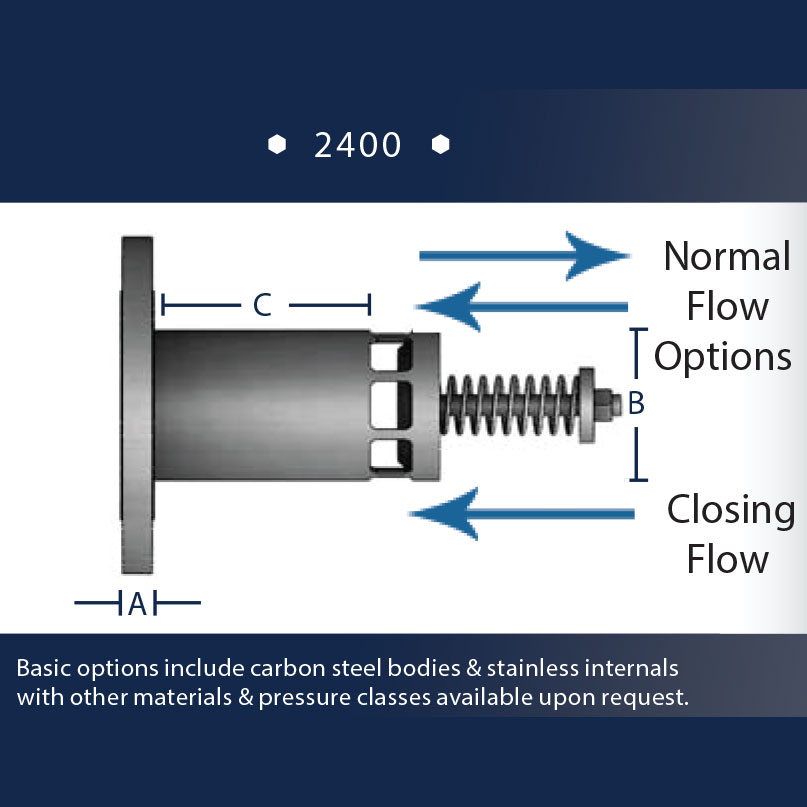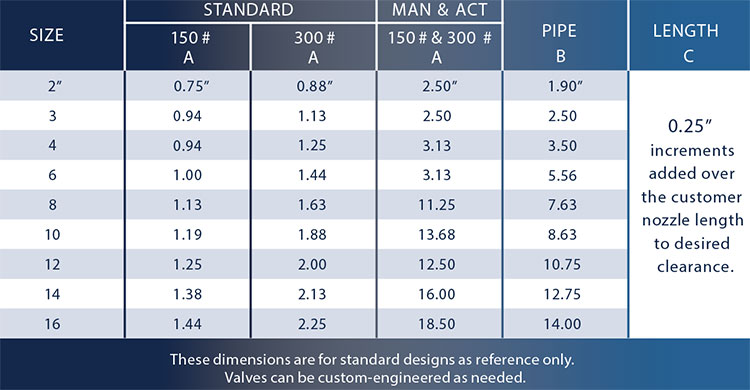 *Custom CVs upon request.
Valves are custom-engineered and the dimensions provided above are for reference only. Sizes displayed are in inches.