2400 Excess Flow valves are designed to provide internal shut-off for tanks of all sizes. Applications include LPG, Butane to other chemicals. The Valve seat and shut-off is internal to the tank to meet various industry compliance requirements. (NFPA 58, etc.) Optional features include external handle with locking device to shut or open the valve for start-up and plant maintenance, automatic reset versions, and other options.
See tables below for dimensions of common sizes.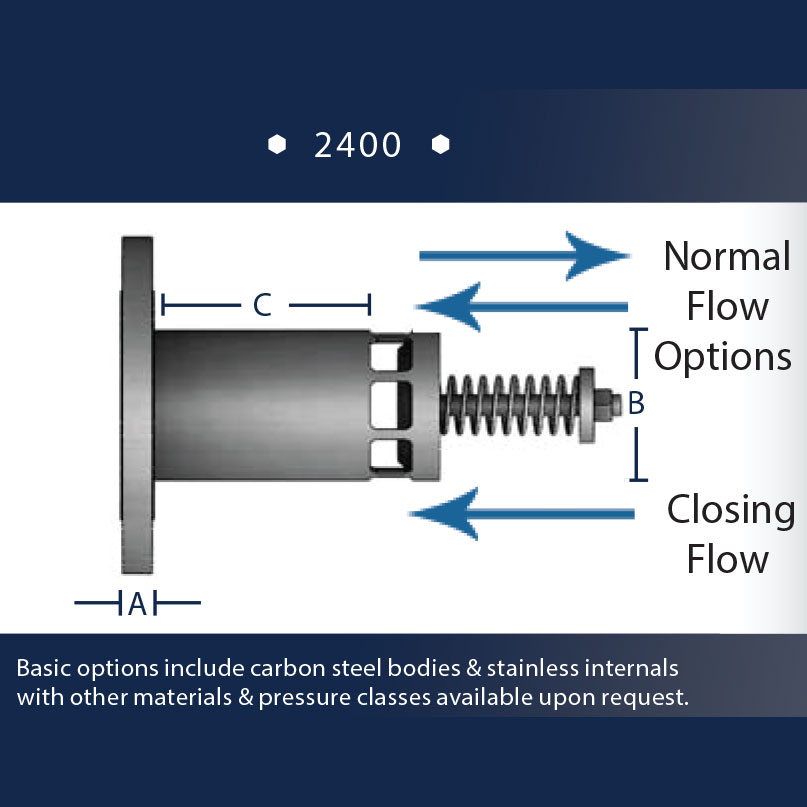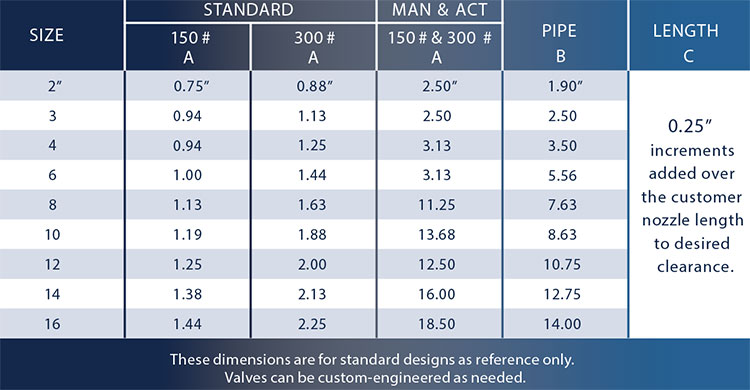 *Custom CVs upon request.
Valves are custom-engineered and the dimensions provided above are for reference only. Sizes displayed are in inches.