Test insert assemblies are placed between relief valves and shut-off valves (block valves) so relief valves can be isolated and tested in place through the port of the test insert. Most of the time relief valves are taken out of service to be tested either in a shop or a mobile repair unit. Sometimes these valves are in remote locations or even several feet off the ground. Test inserts eliminate the need to remove the valve for testing. Being able to test relief valves in place without the need for removal saves time and results in cost savings. In the time it would normally take to remove and test one relief valve and reinstall it, ten relief valves could have been tested in place.
Test Insert Assembly
1000 Series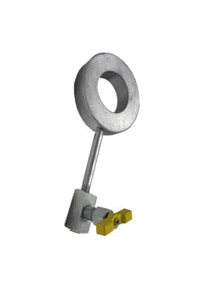 *Additional Sizes Upon Request
Download Product Specification Sheet
---
Protective Pipe Covers
9100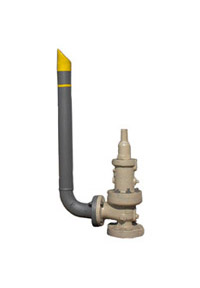 Prevent rain, dirt and foreign objects from accumulating in the discharge pipe of safety relief valves.
The pipe covers are brightly colored to indicate when relief valve has actuated and the cover has blown off.
Tethers are available upon request.
Sizes range from 1/2" up to 14".
Premium covers are available only in angle cut, and are made of polyurethane.
Please specify straight cut or angle cut when ordering.