Total Valve offers repairs on magnetic level indicators, liquid level gauges and valve product lines. We can also repair steam level indicators, and liquid level gauge accessories.
Level-Trac
Water Level Indicators
Level-Trac products include water columns and probes capable of operating in applications up to 3000 PSI as well as broad line of Water Detection Control Units & Alarms.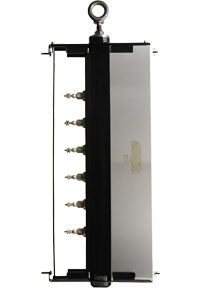 Products:
Level-Trac LT-500
Level-Trac LT-501
Level-Trac LT-502
Level-Trac LT-40 / LT-41
Level-Trac LT-310
Level-Trac LT-210
Level-Trac LT-220
Level-Trac LT-120
Level-Trac LT-140
Download Questtec Product Summary
---
Magne-Trac
Liquid Level Indicators
Magne-Trac products are among the safest and most economical ways to measure liquid levels, excelling in applications of extreme pressure, temperature, vibration, and corrosive or hazardous materials.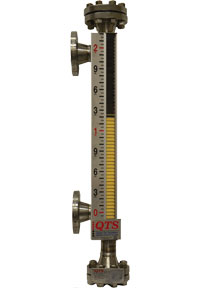 Products:
Magne-Trac Standard
Magne-Trac Plus
Bridle-Trac
Eco-Trac
MTLT-5000
Maverick In-Tank Transmitter
MTLS-1A
MTLS-5A
LTS-10A
MLTS-PNEU
Guided Wave Radar
Download Questtec Product Summary
---
Steam-Trac
Liquid Level Indicators
The extensive Steam-Trac product line was designed specifically for several models of water level/steam level gauges with pressure from 300 PSI working steam pressure to 3000 PSI working steam pressure.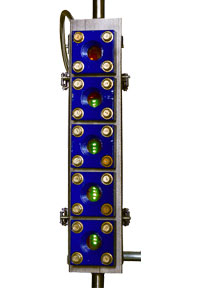 Products:
Steam-Trac ST-350
Steam-Trac ST-450
Steam-Trac ST-1000
Steam-Trac ST-1600
Steam-Trac STB-3000
Download Questtec Product Summary
---
Glass-Trac
Liquid Level Indicators
Glass-Trac Gauges, formally Daniel Level Gauge & Valve, are available in three main types: Reflex, Transparent, & Tubular. These direct reading instruments are available in many different materials to meet your specific process conditions.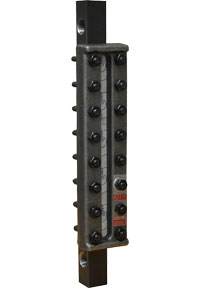 Products:
Glass-Trac Reflex
Glass-Trac Transparent
Large Chamber Gauge
Welding Pad Gauge
Ultra High Pressure 6K Series
Download Questtec Product Summary
---
Armored Tubular
Liquid Level Indicators
Armored Tubular products operate to display liquid levels in a transparent sight tube that mirror the liquid level of a tank or vessel.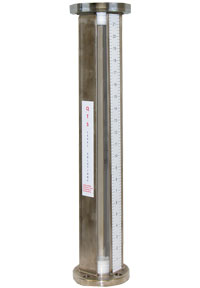 Products:
Armored Tubular QST
Armored Tubular QDT
Download Questtec Product Summary
---
Illuminators
LED Illuminator
Illuminator for hazardous locations utilizes the latest technology to provide brilliant back lighting to any process gauge.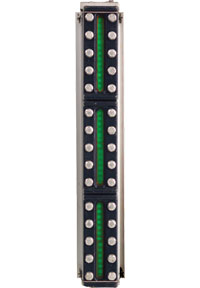 Products:
See-Level™ LED Illuminator
Steam-Trac STBI-3000A Illuminator
See-Level™ Amber Illuminator
Download Questtec Product Summary
---
Sight Flow
Direct Reading Sight Flow Indicators
Questtec Solution's Sight Flow Indicator is straightforward and dependable way to determine the flow of liquid in a process line for low pressure industrial, sterile, and hygienic applications.