The 2600 Series are Externally Adjustable Excess Flow Valves. The top entry design enables ease of adjustment and maintenance. Various sizes are used in facilities from laboratories to refineries, chemical processing plants, semiconductor industry, pharmaceutical, biotech and food plants.
Unique features include an external adjustment for changing the shut-off flow. Adjustments can be made externally by turning a threaded member extending through the valve, which causes a retainer to move laterally within the chamber. The threshold flow rate of the valve can be set. Optional features include soft seats, external bypasses, actuators, and other items. Valves are Fire Safe: Certified to API 6FA and can meet NACE standards.
See tables below for dimensions of common sizes.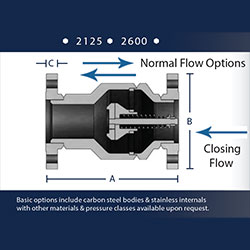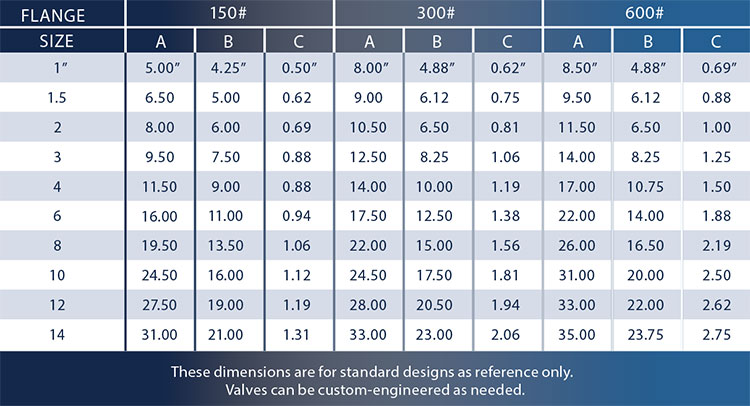 *Custom CVs upon request.
Valves are custom-engineered and the dimensions provided above are for reference only. Sizes displayed are in inches.