Model 6820 TRV
Total Relief (Low Pressure Pilot) Valve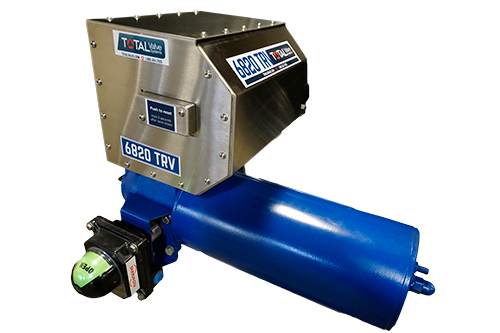 Advantages
Class 5 / Class 6 shut-off performance
Fire safe
Instant reset with manual or remote options
Partial stroke option to meet plant reliability requirements
No pins required – proven performance with factory testing
ASME & API certified
Cert. No: TVO-M00606
6820 TRV (low pressure pilot valve) is our proprietary system to open or close a valve at desired set pressure. This patented system includes the TRV module, an actuator and an isolation valve (typically a triple off-set butterfly valve due to the performance and durability).
This system allows the user to operate to within 1 % to 3% of the desired set pressure of the valve. The relief capacity is much greater than typical relief systems on the market today which allow for lower overall system costs. No external power is required for the device. It is independent of system back pressure. When coupled with a ball valve it offers the capability of being pigged and provides overpressure, or shutdown, protection.
Sizes from 2" to 60" are available with the 6820 TRV system. API and ASME certifications.
To schedule a brief presentation that can be held at your location or via Webinar, please contact us at Sales@totalvalve.com
---
Model 6810 TSV
Total Shut Down Valve Actuation System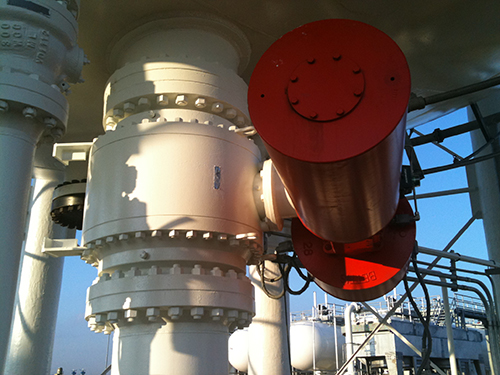 The 6810 TSV system consists of a ball valve, actuator, and module designed to stop the flow during an emergency. The Total Shut Down module controls pneumatic/hydraulic operated valves to meet the various requirements of NFPA 58 and the other facility/ regulatory requirements. The 6810 can be configured to the exact customer shut down specifications due to the modular design. This system can be integrated into a current system or used separately as a new valve/actuation system.
6810 TSV System is coupled with an API 607 approved ball valve and actuator. Systems are available in all standard pressure classes and sizes.
Sizes from 2" to 48" are available. Exclusive features include a thermal element, remote closure cable, relief protection, system regulator, system solenoids, and manifold assembly. Optional accessories include gauges, valve position sensors, 2-year lithium battery, solar panel, manual override, NEMUR and ISO interfaces.
To schedule a brief presentation that can be held at your location or via Webinar, please contact us at Sales@totalvalve.com