The 2125 Excess Flow Valves are designed for use in liquid, gas or vapor service. The 2125 comes standard with 150#, 300#, or 600# ANSI/ASME class flanges. The 2125 is a high flow version of the model 2120 to allow for substantially lower pressure drops. Options for this model include No Reset (standard), automatic reset, manual bypass, and other options can be added. These valves are heavily constructed to withstand years of service. This model allows for an increase in flow rates over the normal valves without increasing line size.
See tables below for dimensions of common sizes.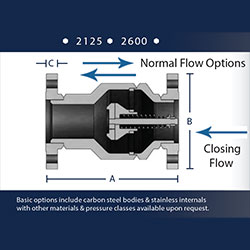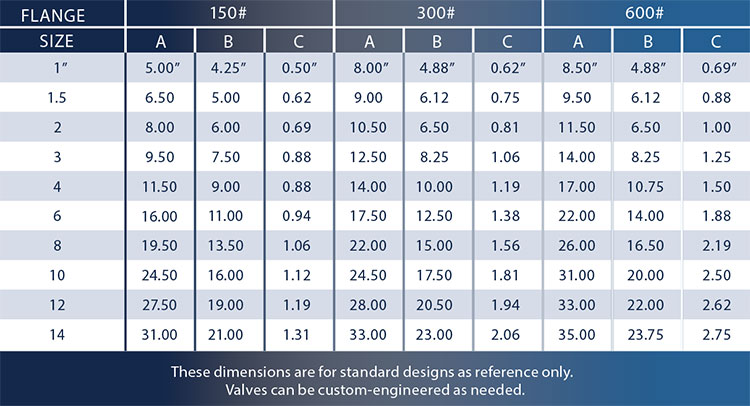 *Custom CVs upon request.
Valves are custom-engineered and the dimensions provided above are for reference only. Sizes displayed are in inches. Closing flow rates are factory preset per customer requirements.