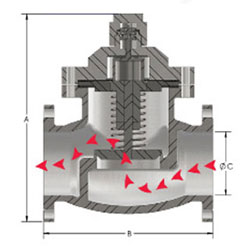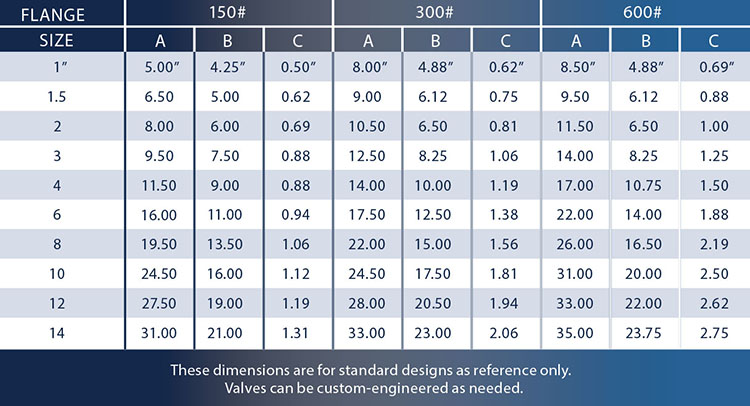 *Basic options Carbon Steel Bodies, Stainless Internal. Other Materials are available. Available by different Pressure Classes. All dimensions are listed in inches. Dimensions shown are for standard design. Valves are custom-engineered and dimensions provided above are for reference only. Dimensions are subject to change without notice.
The 3600 Series Check Valves allows flow through when the desired cracking pressure is reached. Various sizes are used in laboratories to refineries, chemical processing plants, semiconductor industry, pharmaceutical, biotech and food plants.
Unique features include an external adjustment for changing the cracking pressure. Adjustments can be made externally by turning a threaded member extending through the valve, which causes a retainer to move laterally within the chamber. The threshold cracking pressure of the valve can be set.
Available in carbon steel and stainless steel. Other materials are available upon request. Internal components are stainless steel. Optional accessories are softseats and actuators.